Removable
FTI's expert, experienced lab technicians can fabricate a full range of removable products for all of your restorative needs. Featuring full dentures, cast partials, and flippers, our removable options are both comfortable and esthetic, ensuring patient satisfaction.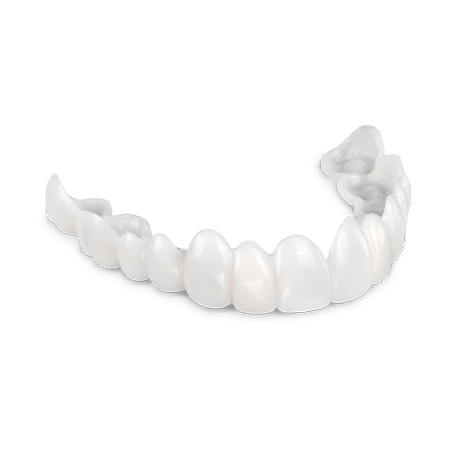 Snap-On Smile®
FTI is proud to offer the innovative Snap-On Smile®. Crafted out of Hi-Tech Dental Resin, this cosmetic treatment is non-invasive and available for both full or partial arch cases. It is easily removable by patients as it snaps over their preexisting dentition. Unlike comparable treatments, Snap-On Smile® does not negatively impact gingiva or cover the palate. It is entirely tooth-borne and does not require any adhesives to apply. It can be used as either a permanent or temporary solution. Snap-On Smile® is an excellent choice for patients who are wanting to fix common esthetic issues, such as gaps, crooked, stained, or missing teeth. This solution is budget friendly and allows for easy case acceptance.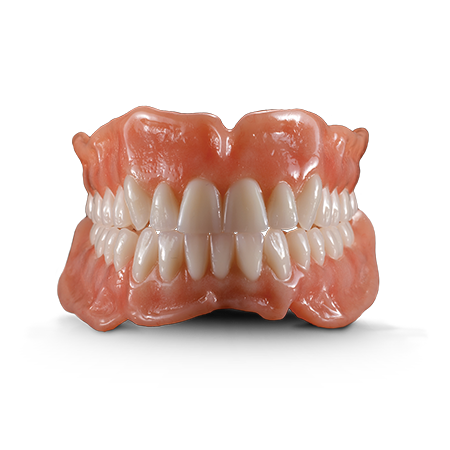 Full Denture
We fabricate high-quality full denture restorative solutions to provide comfort, natural esthetics, and everyday function for your edentulous patients.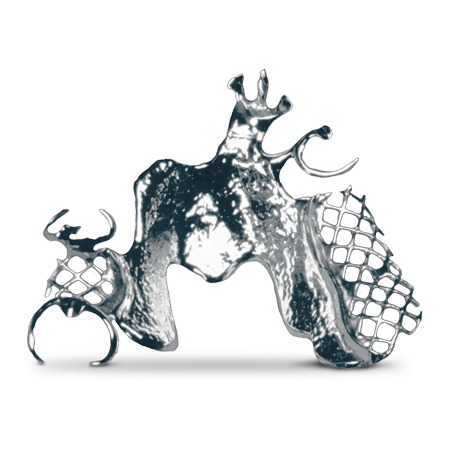 Cast Partial
FTI cast partials feature teeth attached to a gum-colored acrylic base that is connected through a metal framework specifically molded to fit each patient.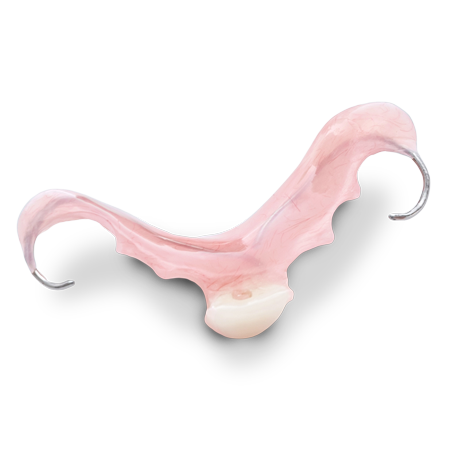 Flipper
FTI can provide your patients with an economical flipper prosthesis to use as a temporary cosmetic solution while waiting for their denture fabrication.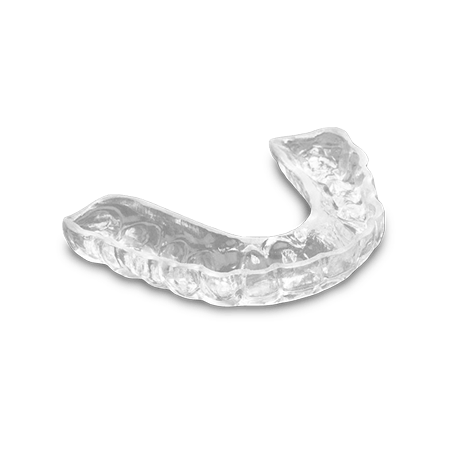 Hard Bite Splint
Our hard bite splint is an ideal solution for patients suffering from severe bruxism. Fabricated out of highly durable acrylic, this splint effectively combats pressure and grinding by providing a protective barrier between upper and lower teeth. We fabricate each hard bite splint to be patient-specific, which affords enhanced fit and comfort. Your patients will love their customized nightguards when they wake up without the tooth pain that frequently accompanies nighttime bruxism.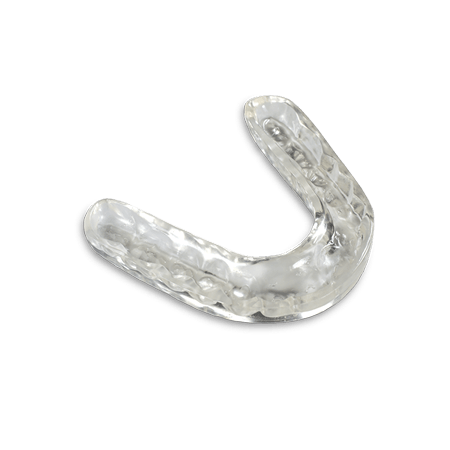 Thermo-Guard™
When your patients require a comfortable and durable solution for bruxism, the Thermo-Guard™ will fulfill every requirement. Due to its unique material, it becomes malleable when placed under hot water, which allows for easy insertion. It is thinner than alternative nightguards and provides enhanced comfort.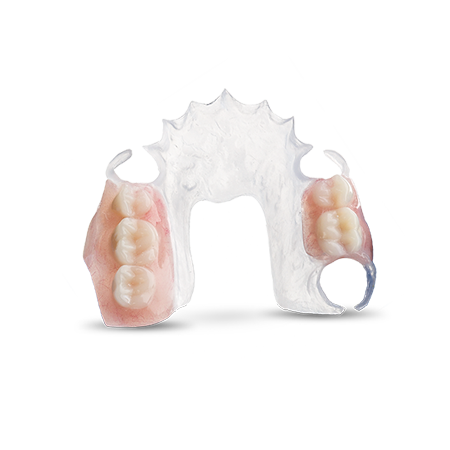 VisiClear™
FTI Dental Lab provides this state-of-the-art partial that is crafted out thermoplastic. VisiClear™ is translucent and 100% monomer, metal, and nylon free. It is also strong, flexible, and stain-resistant. These partials are highly esthetic and seamlessly merge with your patient's oral environment.