Implant Retained
FTI crafts quality crowns and abutments for all of your restorative needs, utilizing the most accurate and precise CAD/CAM technology available.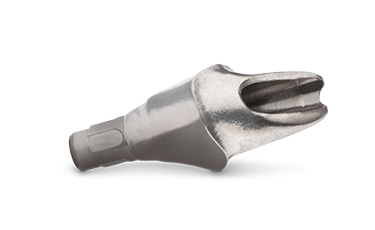 Implant Package
At FTI, we use genuine OEM abutments for our restorations. Knockoff abutments are designed to look like genuine OEM abutments, but they don't have that level of quality or fit. If it's not a genuine OEM abutment, the design and quality just isn't there, and there is no manufacturer implant warranty with knockoff abutments.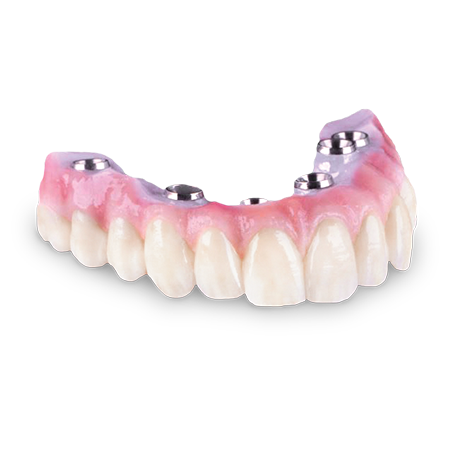 Zirconia Hybrid Bridge
FTI's Zirconia Hybrid Bridge features both strength and esthetics for your edentulous patients. This option provides lifelike esthetics with everyday function.